Tail Ends Studios is a small team of makers and guest artists working together to make cute underoos and accessories. Our goal is to be completely size-inclusive-- If you need a custom size, we'll make it happen! 
All orders are currently done pre-order style, in batches, and will take about a month to process and ship out! This method allows for less waste and more customizability! If you want to change the color of a pair of undies or add markings to match your sona or favorite furry friend, you can! Right now, we only offer customizations of the currently available lineart options. However, our goal is to eventually allow custom lineart and a broader range of species to choose from.

--------------------------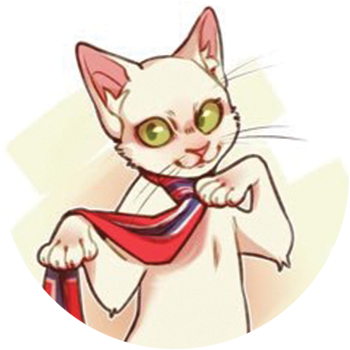 Tyska aka Fabrimancer
Tyska is the owner and primary designer of Tail Ends! They did the original tail designs, managed the patternmaking, fiddled with samples, and cried a bunch over The Great 2020 Elastic Shortage. They also run a custom costume business fulltime, called Fabrimancer's Costumery, where they make cosplays and various fursuit parts!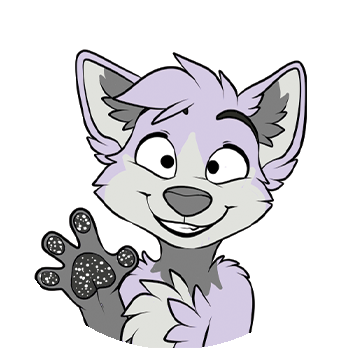 Samson aka Laviusagi
Samson is the best teammate Tail Ends Studios could ask for!! They assist with all the heavy-lifting that goes into running the business-- fabric ordering, cutting, construction, and packaging/shipping!! Samson also runs their own business making resin goodies. They have been a major motivator and are indispensable to the Tail Ends project.
--------------------------
You can contact us at tailendsstudios@gmail.com with any inquiries, concerns, or ideas.
Logo design was done by Keaton of Curlworks! You can find him here
Want to have your own art featured on a pair of underoos? We are currently accepting applications for guest artists! Send us an e-mail for more information.